Do you have things in your home going bump in the night? Is there a pitter-pattering, scratching, or squeaking noise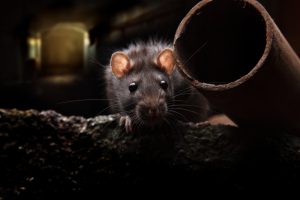 emanating from your walls or ceiling? If so, you may be dealing with a rodent control problem. In addition to the noise, foul odors from their waste, or bite marks on food containers and infrequently worn clothes often indicate some form of rodent infestation. If you've noticed any of the warning signs, it's time to call the experts at Critter Control® of Fort Worth.
Some rodents are capable of producing up to 2,000 offspring per year, and are known to carry such diseases as leptospirosis and Hantavirus. Even a minor infestation can spiral out of control in a hurry if it isn't addressed. When you call Critter Control®, we implement our exclusive 4-step process to ensure the total elimination of the problem. Our process includes:
Inspection – When you call to schedule a free home inspection, one of our technicians is dispatched to inspect your property for entry points and to determine how severe your raccoon problem is.
Removal – After we work with you to develop a plan that suits your specific needs, our technicians use the most effective techniques available to ensure that every last raccoon is removed from your property.
Repair – Once the offending critters are removed from your property, our technicians are able to clean-up and repair any damage caused during their stay. We know raccoons can make quite a mess, but we'll make it look like nothing ever happened.
Exclusion– Our final step is to seal up the entry points used to gain access to your home so that raccoons are not an issue again in the future.
Not only do rodents pose a threat to the health of your family, but to the health of your home as well. Their tendency to build nests using attic insulation, chew on wiring and wooden structures to maintain their teeth, and leave droppings everywhere can cause significant damage. If you suspect that rodents have invaded your home, call Critter Control® of Fort Worth today at 817-222-1101. We're happy to answer any questions, or set up your free home inspection!